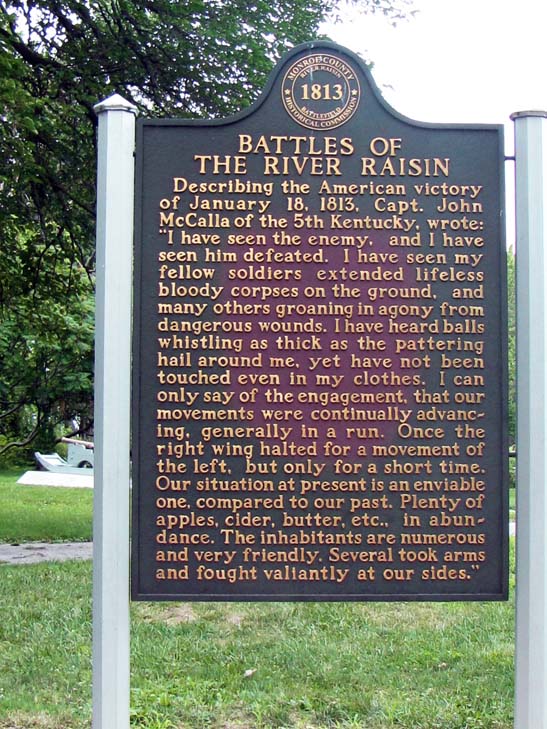 As the United States honors our fallen heroes this Memorial Day, most of us will think of the courageous men and women who fell in our most recent wars–Afghanistan, Iraq, Vietnam, Korea, and of course, World War II and World War I. These wars are and were distant conflicts, far from our shores.
Fortunately, and perhaps because of those distant wars, the US has not seen a battlefield on it's own land since the Civil War ended in 1865.
But our country was founded by hundreds of years of struggle, and defended by thousands of men and women during it's 236 year history, in battlefields we might call our backyard today. As Americans walk the streets of our cities and towns, as they drive past cemeteries, old homes and buildings, how many stop to read those large green and bronze plaques called historical markers.
The Michigan Historical Marker Website lists all the markers in Michigan. I've linked to a few below. Why not check it out for yourself. There's a google map with each marker and you might discover more heroism and history in your own neighborhood than you ever dreamed.

Located in Grosse Pointe
Fox Indian Massacre 1712


Battle of Bloody Run 1763
If you'd like to honor some Civil War and yes, Revolutionary War veterans, look in the Newburg Cemetery, located in Livonia Michigan.